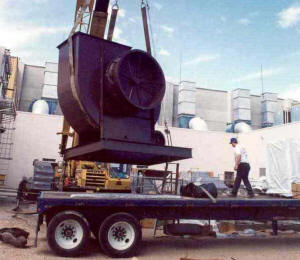 ◄ Click on this picture for a larger view
Built to order fans and blowers for any pressure, volume and temperature. Materials of construction include carbon steel, custom alloys, and FRP.
We supply: Backward inclined, Forward curved, Axial, Radial, Positive displacement, In-line centrifugal, and Turbine type wheel designs.
Controls available are VFD, soft starts, and actuators for damper's.